Practice Update
We thank all of our patients for their understanding while the practice team have been planning clinics and imminent return to The Barn premises.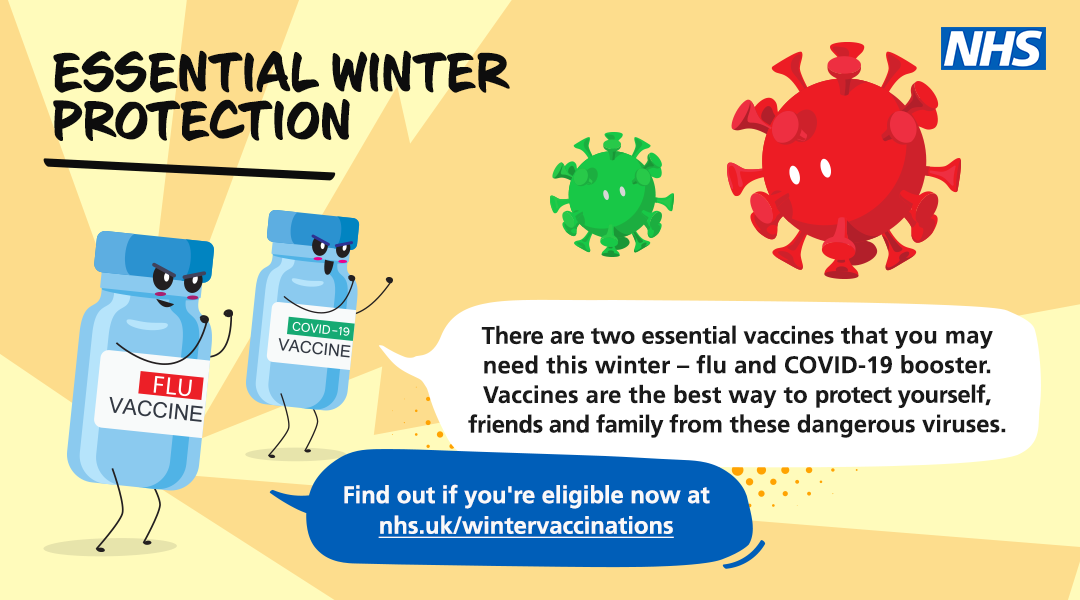 Flu clinics
We have arranged flu clinics for Saturday 9th and Saturday 16th October. These will be held at Peacemarsh Surgery.
We have sent text messages with unique links to those patients for whom we have mobile phone numbers and who are eligible. We will follow up with letters and phone calls for remaining patients, but it is also possible to book appointments online.
You can also book with our Patient Services team, but please do try other channels if you can, and try to avoid the busiest times.
Our supplier has not confirmed yet when we will receive the final delivery of our flu jabs, so we have had to stagger the invitations slightly. We hope to book the final clinic next week. 
Please wear a mask and observe social distancing when you come to the clinics. Please also come at your appointment time rather than early or late. If you can walk to the surgery, or share lifts (in a COVID-safe way), please do – our parking is limited.
COVID jabs – Third Primary Dose and Boosters
We are booking clinics for Phase 3 of the COVID vaccine campaign. These clinics will be in Sturminster Newton, building on the hugely successful programme so far. We are contacting patients who are eligible for the third primary dose as a matter of priority.
We are also contacting patients who are now eligible for their booster. Please note that you need to have at least six months between your second dose and the booster dose. We hope to send out text messages soon for eligible patients, and are making phone calls to those eligible now. If you are eligible, you can book an appointment with our Patient Services team. Again, please try to avoid the busiest times if you can, and please be understanding with our team.
If you receive a message inviting you to book your booster at a mass vax centre, please go ahead and do that. We will be informed by the central teams - you don't need to contact us yourselves.
Barn Surgery
We are working every day behind the scenes to try to get back into the Barn Surgery, but are currently at the mercy of other organisations and suppliers. The hope at the moment is to be back in by November, but we will update with more solid plans as soon as we can.
Thank you!
Katie Pearce (Practice Manager), Dr Geoff Lewis & Partners
Published: Sep 29, 2021